High Window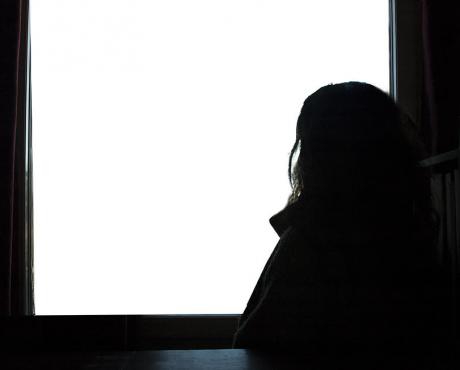 Characters
Noa, 36
Meni, a marine biologist, 43
Roman, a TV cameraman, 28
Alpha, 45, and Delta, 38, "enforcers"
Voices (in order of appearance):
S, a coworker of Meni's, a man in his thirties
C, Noa's sister, in her twenties
T, an expert operator of inflatable structures, in his thirties
R, a senior television producer, in her fifties
G, one of Alpha's men, in his thirties
L, a police officer, in his forties
N, an investigator, in his sixties
A Black Comedy
Translated from the Hebrew by Margalit Rodgers
On one of the upper floors of Horizon Tower, one of the tallest buildings in the city, a woman is sitting in big, empty room, facing a big wide window overlooking the sea. She has been brought here by force and against her wishes.
Later she will be joined by two others: a marine biologist (whose role, so he is told, is to help her pass the time), and a TV cameraman (who has been brought here, so he is told, because of his camera).
One floor above them, right over their heads, two heavyset men, "enforcers," sit and play chess. They are in no hurry because they know when it is all going to end. They also know how.
The three a floor below have barely a clue. They can only guess.